From Parent to Teacher: Bringing Vibrancy to the Playground and Beyond
by Catholic Charities – May 12, 2022
Giggly two-year-old Zechariah squeals with delight as a colorful, worm-shaped sprinkler splashes him from head to sandy toes at Catholic Charities Treasure Island Child Development Center (TICDC). Kneeling next to him is soft-spoken Ricardo, a Teacher's Aide at TICDC, whose playful nature makes the toddlers feel relaxed and confident.
A young father of two, Ricardo immigrated to the Bay Area from Peru four years ago and lost his job during the pandemic. When he shared this distressing news with TICDC Program Director Kathie Autumn, she had an idea. "Why don't you get a teaching certification and come work as a teacher at the Center?" Ricardo needed a job to keep his family afloat and the program needed caring staff. Now, he has nearly completed a teaching certificate program at the City College of San Francisco and meanwhile works as a Teacher's Aide at the program.
Ricardo, whose own daughter Fernanda attended the program, saw how she grew immensely at the Center. "Since I started working at the program, my life – our lives – have completely changed," he says. Fernanda, who has a speech impediment, received the extra support she needed to work on her learning challenges. She also made strides learning sign language with the help of her TICDC teachers.
Ricardo says being a father has helped him refine his skills as a teacher, and vice versa. "When my daughter sees me being patient with the other kids, she changes too," he says. As a musician, Ricardo knows the importance of listening. "They know I'm here to understand them and have fun together. That's when we build trust. This is so important for the kids and also for their families too, so they feel supported."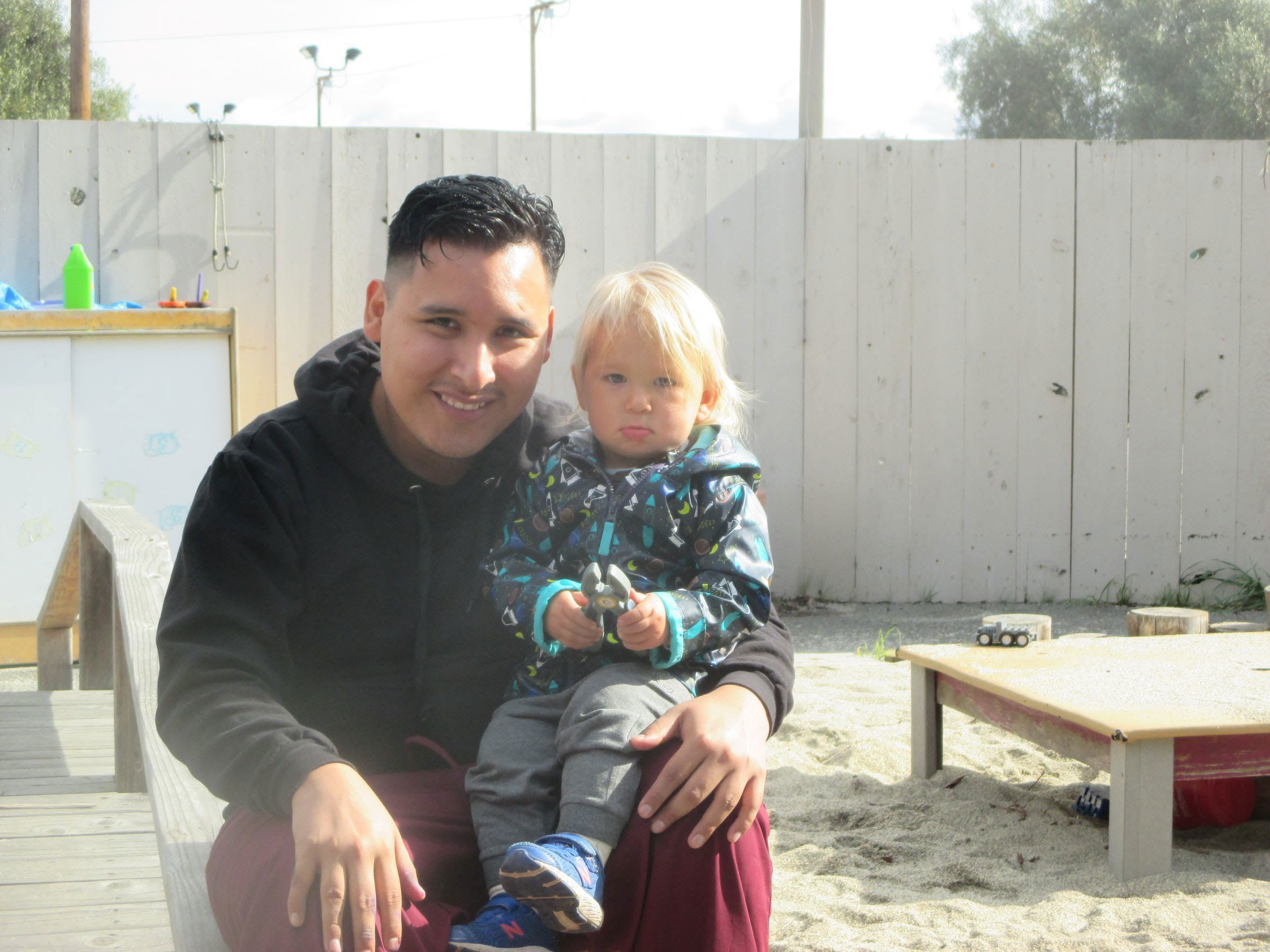 Across the playground, teacher Elizabeth helps a group of preschoolers as they climb along the play structure, jumping over giraffes and riding hippos. The pure joy Elizabeth emanates is contagious.
Motivated by a love for children and her own great childhood memories, Elizabeth became interested in teaching after seeing her first daughter's success attending the program. When the pandemic hit and she lost her babysitting jobs, Kathie suggested she work as a Teacher's Aide while getting her teaching certificate. She is now officially a licensed teacher. Elizabeth says, "I love being here for the kids, talking with them, especially when they feel strong emotions – mad, sad, or scared. When something happens, I ask if they want a hug." Her wise and gentle presence is vital for our little ones, whose socio-emotional needs merit special priority in these troubling times.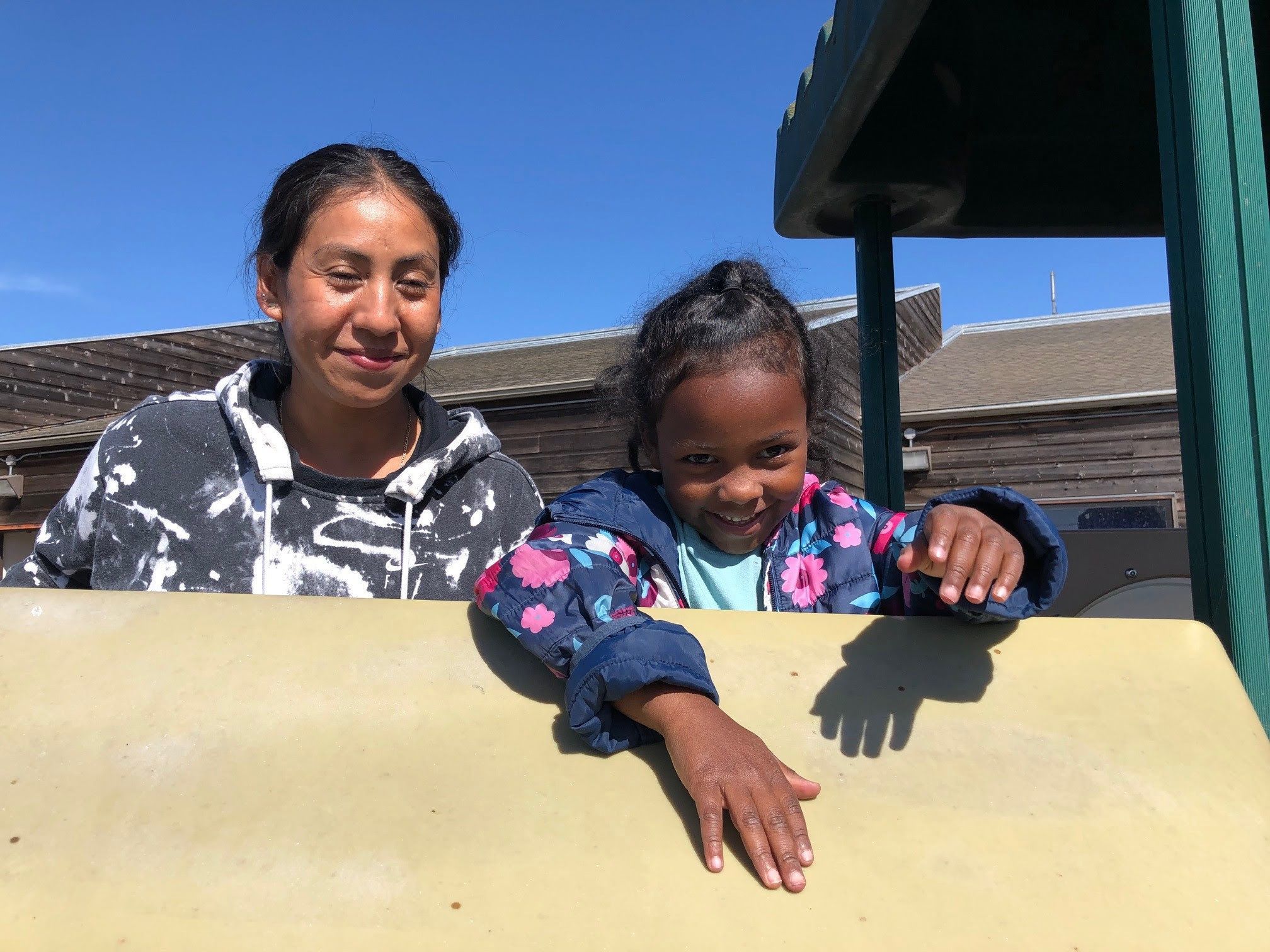 Shortly before the pandemic, Elizabeth gave birth to her second daughter, Luna, who now attends TICDC. Having had little opportunity for socialization due to lockdown, Luna struggles with separation anxiety. "I have more skills as an educator now, understanding kids' behaviors, redirecting them and thinking how to best support them," Elizabeth shares. "And Luna has gotten so much better here. It's been really good for us."
Elizabeth applies the wisdom she is cultivating from her work at TICDC to overcoming everyday life challenges. She reflects: "Follow your feelings in the moment and do the right thing." Wise words to live by.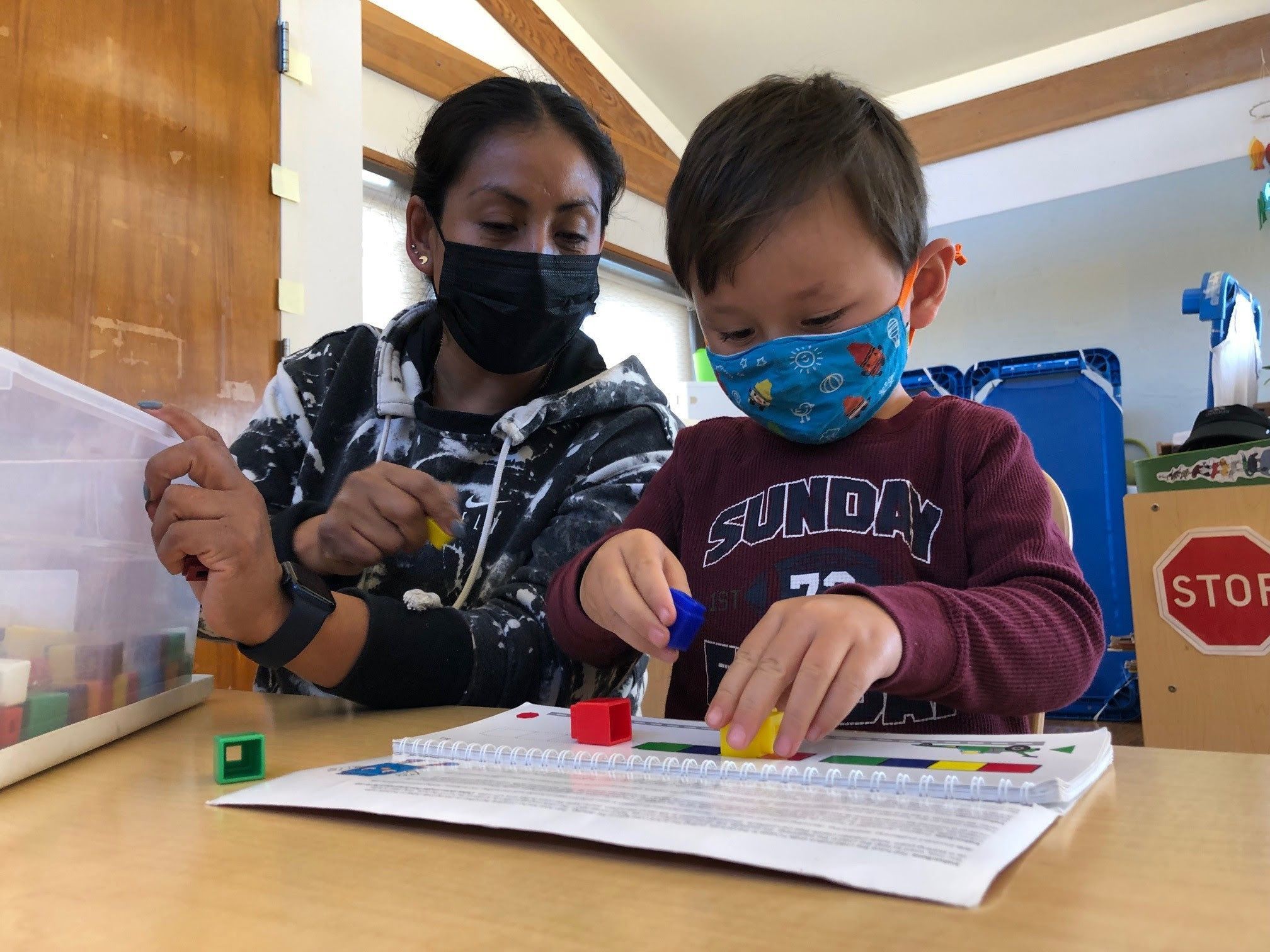 Thank you, Elizabeth and Ricardo, for your remarkable dedication to our children – for instilling in them confidence, courage, curiosity, and sensitivity as they venture out into an ever-changing world.